Wasting Precious Hours Cooking
Pressed for time getting hungry ones fed
Arriving home from work each night with a fussy toddler in tow, left me feeling torn between scrambling in the kitchen to prepare dinner and wanting to spend time with my little one. Being a new mom and working full-time made me realize how much my time was at a premium more than ever. I quickly learned how to say no to something that I didn't want to so, whereas before I would say yes out of obligation. The highlight of my day was spending time at night with my son watching him discover the world.
I wasted so many precious hours in the kitchen back then. Precious hours that could have been spent playing with my son and more time to nurture him. It would have improved my mood and I would have been happier having an appliance that has so many benefits – and saving time is the most important one to me. If only I had an Instapot instead of my crockpot at the time, this would have been my saving grace. This was me each night as I arrived home.
Cooking a good meal for my family provided me with a sense of satisfaction. It's an act of love passed down from generations. A meal of subsistence is more enjoyable, healthy, wholesome and cost effective and the Instapot has provided all of these.
In this fast-paced world we are all crunched for time. Back then, I was lucky if I woke up with enough energy to prepare items for my crockpot for that night's dinner. This included browning meat, chopping vegetables and remembering to turn the crockpot on before I left for work! Keep reading and let me show you how you can go from stressed to relaxed with one simple appliance: The Instapot.
Brace Yourself – Find Out How I Went From Crockpot To Instapot And Why You Should Too!
The Instapot didn't start surfacing in my world until about a year ago, yet I was afraid to try it. Why? During my childhood, a pressure cooker exploded several times while my grandma was cooking and I have been traumatized every since. There was no way I was going to try this appliance and have it explode in my kitchen!
However, after co-workers and my boyfriend's daughter kept raving about the Instapot and its many benefits, I started giving serious thought to purchasing one for myself. After careful research, I finally settled on the Cosori Instapot and I have not been disappointed. You can't beat the price and it has already paid for itself.
For safety reasons, I do want to refer you to an Instapot model that has been recalled.
Please do your own research to see what model works best for you.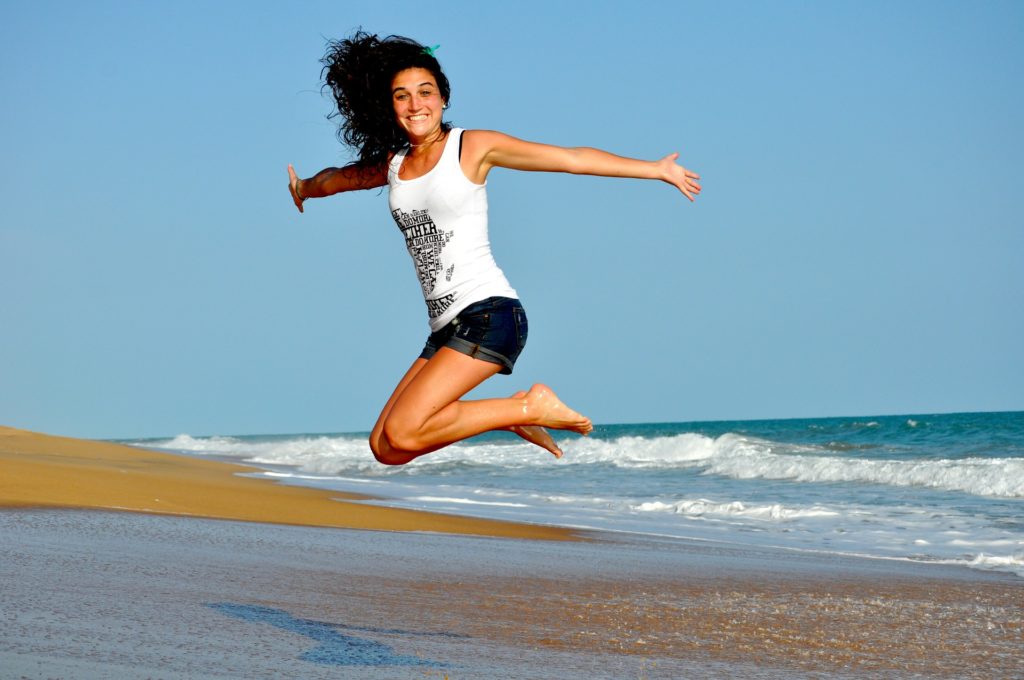 Here Are The Results Of My Instapot Experience!
After purchasing the Instapot, I made several items that I had previously cooked in the Crockpot. I was extremely surprised at how much better the food tasted after cooking in the Instapot for such a short period of time, as compared to cooking in a crockpot all day. Here are some of the reasons why I went from crockpot to Instapot:
This 8-in-1 appliance saves me counter space in the kitchen. No need for a rice cooker, crockpot, steamer, popcorn maker or a dutch oven.
Peeling hard boiled eggs has never been easier!
Cooking rice in the Instapot is faster than my rice cooker.
Cleaning is a breeze and it is dishwasher safe.
Having been a crockpot girl all my life, I can honestly say the food cooked in the Instapot has an aroma and presentation I didn't expect – as if I have been cooking all day!
The Instapot saves me time and money by not stopping at drive-thrus or making unnecessary trips to the grocery store.
With little preparation, the Instapot allows me to have a yummy meal ready in 30 minutes while I spend my time on things I'd rather be doing than spending time in the kitchen!
Saves me so much time with meal preparation! No more time consuming chopping, dicing or browning meats in order to prepare healthy lunches for work.
You literally pour whatever liquid you are using for your recipe, layer the ingredients, turn and lock the lid and press the appropriate button for your recipe! Even though I am older than I was then, the Instapot still saves me valuable time for other things I want to enjoy in this phase of my life. Blogging being one of them!
I am now much happier in the kitchen and less stressed!
Can You Bring Yourself To Try The Instapot?
If you have already made the switch from crockpot to Instapot I would love to hear what you think. And if you haven't done so already, please click on the link below to purchase your amazing Instapot! After you purchase your Instapot, don't forget to stop back by to comment and share your Instapot experience with the rest of us! Please also feel free to share any of your amazing recipes along with any pictures you want to share.
Some of my favorite items that I have cooked are barbecue spare ribs, roasts, hamburger vegetable soup, hard boiled eggs, rice and garlic broccoli. You can even make popcorn, but I haven't tried that feature yet.
**This post contains affiliate links and if you make a purchase I may make a commission at no additional cost to you.
---
Hello! My name is Anna and I am mom to a 21 year old son and both of us have ADHD. I am also the creator of http://www.mytenaciouslife.com/
Join me on this blogging journey as I provide encouragement to women no matter what chapter of life they are in. With a little encouragement from others and having tenacious spirit, I have learned you will be able to survive any challenge you face. Please visit my site and don't forget to sign up to receive your Seven Motivational Daily Quotes!